YES. THAT is a glove you see on a bag!
A rhinestone and pearl studded glove with a massive square gilded buckle set against leopard print fabric and faux fur with a snap clasp.
O.M.G!
It's handbag humour in the hands of a surrealist who lived in the 1940s! We are glad it's survived to 2011 to put a smile on our faces. 🙂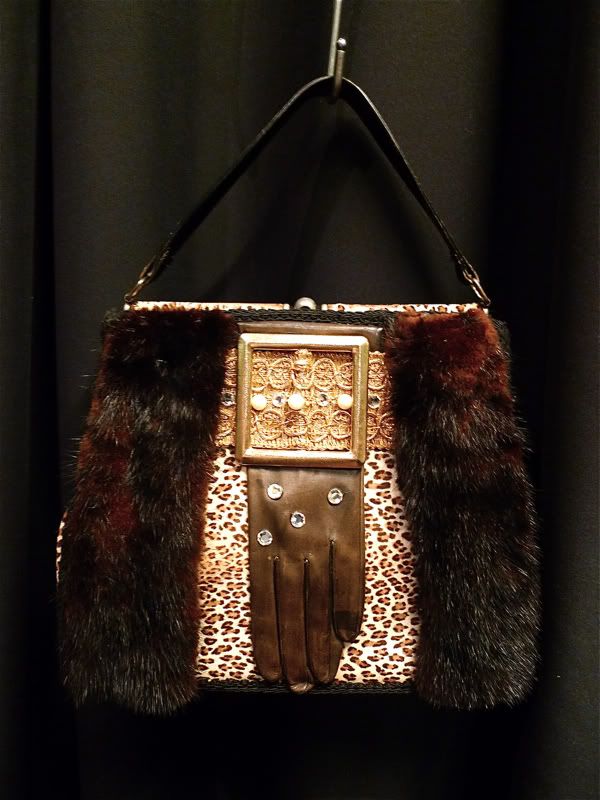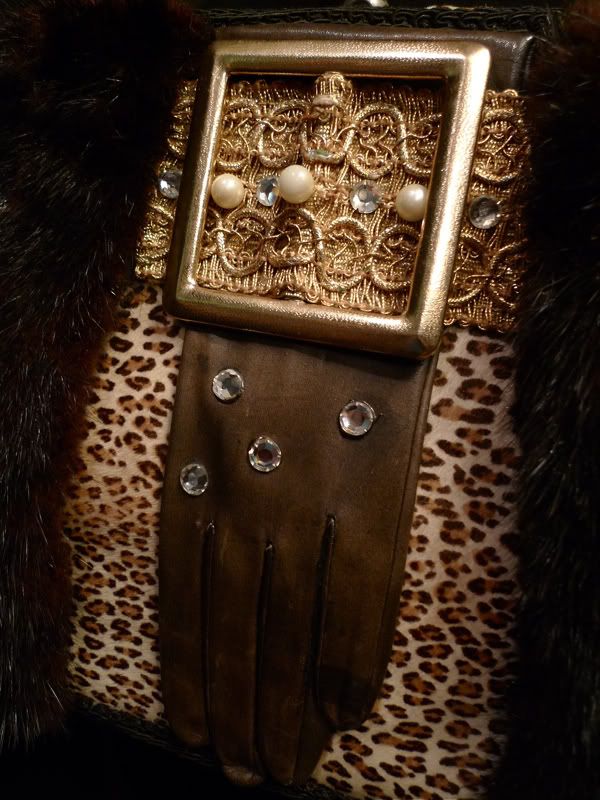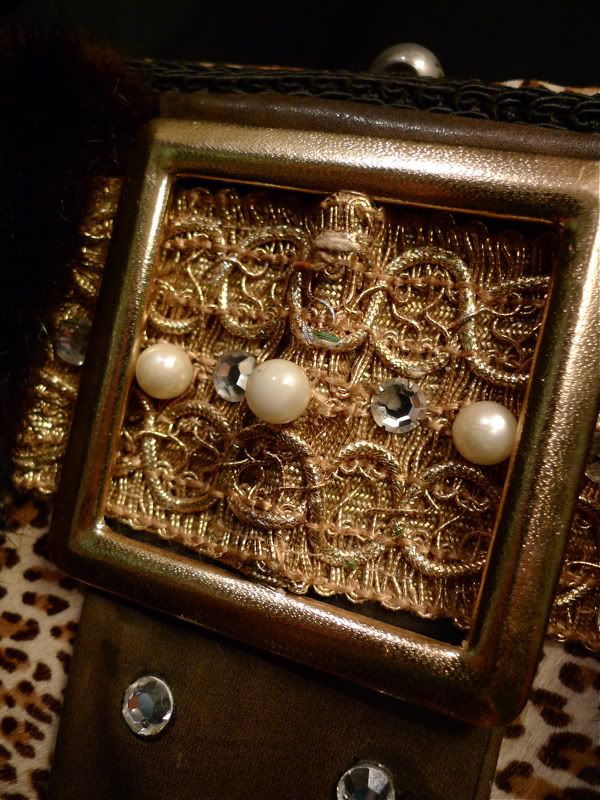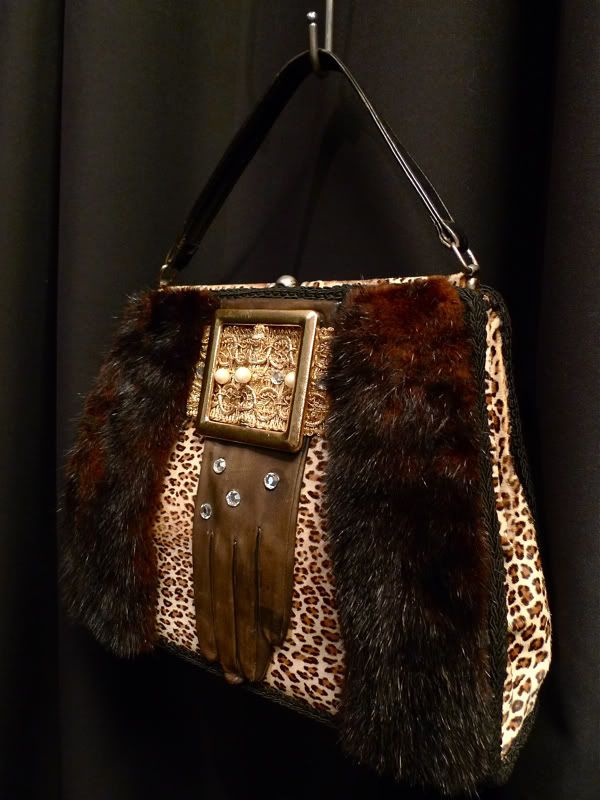 THIS ITEM HAS BEEN SOLD.