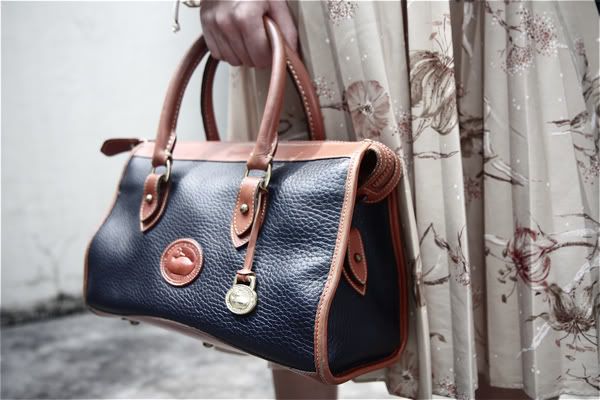 THESE TOUGH leather bags with its famous duck logo are a classic in the vintage world.
Sold for at least US$200 in the 1980s, they were made with 100% cowhide, some waterproof. The quality is superb, the leather possessing a distinctive pebble grain leather texture. Dooney and Bourke bags were so popular in the 1980s and 1990s, like leather brand Coach, they were often copied with many fakes in the market.
We love them for their detailing and steadfastness, as well as their timeless appeal. They come in lovely neutral shades of brown, black and maroon.
We have a few in store – come down and have a gander!